The"Rescue Roundup Program"...

...giving new meaning to the phrase "keep the change", you now have the option to round your total up to the nearest dollar and have your change donated to the rescue of your choice (must choose from the provided list)! For example: your total is $51.15, we'll round up to $52 and $0.85 is donated to the rescue you have chosen, or it can be given to a client in need of financial assistance! Those pennies add up, and every little bit counts, so don't feel like you're not making a difference if you only donate a few cents! Most, if not all, of these rescues rely solely on donations to keep things going, so even the smallest amount can make the biggest difference! We hope everyone loves this idea as much as we do! Let us know at the end of your visit if you'd like to make a donation! There is no limit to the amount of times you can roundup your bill, and if you'd like to donate more than once you can choose to donate to a different rescue each time. And please do not feel obligated to participate! This program is 100% voluntary!
---
Canine Companions for Independence (CCI)
Canine Companions for Independence is a non-profit organization that enhances the lives of people with disabilities by providing highly trained assistance dogs at no charge to the recipient. We are honored to be able to help such an amazing program!
We offer a sponsorship program for one companion dog per year. During that sponsorship, we offer physical exams and vaccinations at no charge to the puppy raiser! Please contact the office for eligibility.
We also offer discounted services to all verified puppy raisers (for the companion dog in training only). CCI paperwork required for the discount.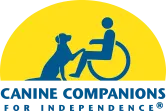 ---
Injured Wildlife Care
We offer treatment of injured and ill wildlife at no charge to the public. We work closely with the STAR Foundation and Evelyn Alexander Wildlife Rescue Center in order to provide the best possible care for our wild neighbors! Please contact us if you encounter an injured animal. Do not attempt to capture, treat, or house wildlife. Contact us or one of the foundations listed above for assistance.